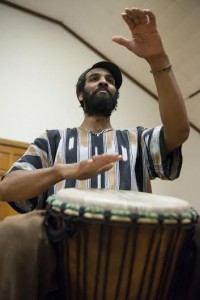 Date/Time
July 10, 2023
11:00 am - 4:00 pm
Lawrence R. Greene – African drum and dance
Lawrence will bring drums and percussion to you for an educational drum and dance circle. Using drums from around the world, shakers and body percussions, we will make beautiful music. He has 25 years of experience with children. Lawrence plays West African drums for classes at Factory Street Studio in Athens, Ohio where he has a fiscal sponsorship and for
Ugata a Pan African group focused on education entertainment and the environment.
Play African drums and learn about rhythm with special guest Lawrence Green.
Program is designed for ages 5 to 12.
Registration is required.
Please call 304-428-7041
for more information
and to sign-up for one of the sessions.
Blizzard Drive
Parkerssburg, WV