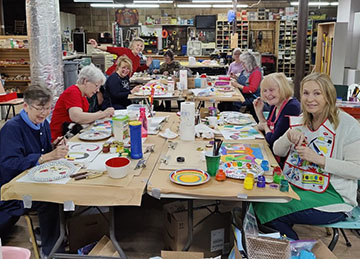 Date/Time
November 1, 2022
10:00 am - 12:00 pm
Need a studio?! We've got you covered!
Artist Virginia Killian is volunteering her time to create an open studio
for adult artists who would like to work on projects of their choosing.
She will offer support and instruction as needed on Tuesday mornings.
If you would like to check it out before committing,
stop in on Tuesday, October 18 or 25 to meet Virginia and see the space.
Session 2: Tuesdays, November 1-29, 10am-12 noon
For more information go to www.parkersburgartcenter.org/