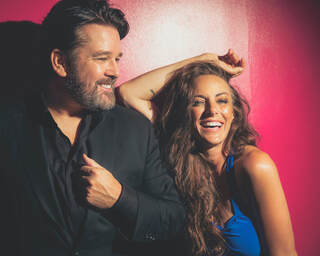 Date/Time
November 21, 2021
3:00 pm - 4:00 pm
Tayla Lynn and Tre Twitty have country music in their blood.
The grandchildren of famed duo Loretta Lynn and Conway Twitty,
the two have taken to the road to honor their grandparents in an
intimate evening of music and storytelling.
It is a fascinating opportunity to see two of country music's greatest legends
through their grandchildren's eyes. The high-energy, heartfelt show highlights
not only the bond Loretta Lynn and Conway Twitty had as best friends and
musical partners, but the unique bond Tayla and Tre have formed through
years of an intertwined family history and their own musical relationship.
For more information visit www.smoottheatre.com