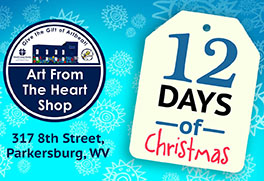 Date/Time
December 8, 2021 - December 23, 2021
9:00 am - 3:00 pm
Be on the lookout for the hidden item of the day.
You will never know where a gift may end up!
For more information visit facebook@woodcountysociety
or facebook@artbeatstudio
Discount, gifts and more await you this Holiday Season!
Excluding weekends.
https://www.artfromtheheartshop.com/